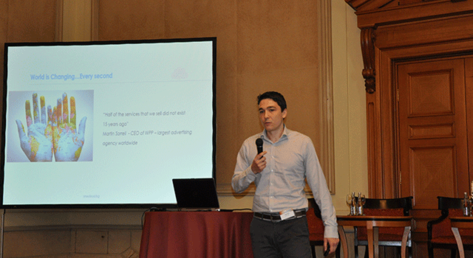 Stone Computers participated in IDC Cloud Leadership Forum
Stone Computers supported Cloud Leadership Forum 2016, organized by IDC, which took a part on 17th of May in Sofia Hotel Balkan.
Ivaylo Nikolov, Head of Cloud and Mobile Development in Stone Computers shared with the guests of the event insights of the latest trends in the cloud technologies.
Mr. Nikolov started, specifying some global trends and who the technology world is changing with every passing second. After which the speaker described some of the main challenges which cloud technology providers are facing nowadays.
Ivaylo continued its presentation with brief information about two of the services in the cloud – EMM and BI in Cloud. You can see the whole presentation here.
All the participants in the event were invited to take part of a raffle, organized by Stone Computers. The winner in the raffle received a Samsung tablet.
For more information, please contact us.